PRINCIPAL'S MESSAGE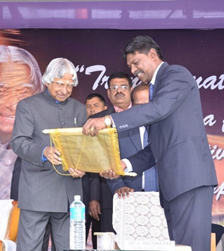 A school plays a crucial role in shaping a child's future. Not only does this include the provision of education and ensuring learning, but moulding the character, morals, and value system of the child as well. A school provides the foundation needed to view the world as a limitless space providing innumerable opportunities to shine.
We, at DPS, Bhimavaram strive to provide education that explores, challenges, and grooms every aspect of the child's personality. While we are determined to provide seamless learning targeted towards excellent academic performance through the incorporation of the latest teaching approaches, we also ensure that we are actively working on the physical, social, emotional, and spiritual training of our children.
Our teachers are professionally equipped to develop adapt and modify curriculum content, pedagogy & assessment which suit the needs and aspirations of our students. We work towards a holistic, experiential, integrated, student-centered educational system that helps to improve the creativity, critical thinking, and problem-solving skills of our young learners to equip them for the ever-changing employment dynamics and global ecosystems. We educate our children to change the world through peace, empathy, and fraternity and place great emphasis on inner values.
We look forward to working together to support every child to fulfil the school motto: "Service Before Self".
K KRISHNA RAO
---
Vice Principal's Message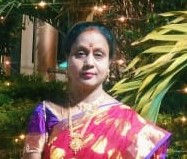 We, at Delhi Public School, Bhimavaram believe that education is a process of awakening individual potential to creative knowledge, but more importantly enlightening students with the wisdom that they must "never put a price tag on their heart and soul". A good career is important but a good character is paramount. We believe that 'individuals' are the atoms that hold tremendous power within to serve as agents of change and thus are confident that our students, enriched with a sense of high morality and social responsibility will be makers of a virtuous society. In a world of stiff competition, strife and unrealistic aspirations, it calls for sensitivity on our part as educators to help children understand that predicament is common to everyone. Problems and challenges need to be faced courageously with conviction in our principles and confidence in our inner strength and dreams.
The first step into school is that giant step forward, where children embark on the great adventure of discovering the wide world outside and the depth of the world within. As we hold the little finger and guide the young ones forward, we realize our responsibility of nurturing their curiosity, igniting their minds to pierce the skies, helping them to discover the world of books and richness of experience, ponder on the "mystery of birds in the sky, the bees in the sun, the flowers on a green hill", and today master the magic of technology and the limitless span of cyber space.
Lakshmi Kumari